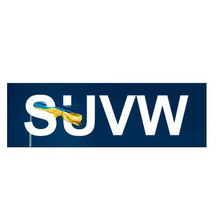 Prosus N.V. ("Prosus") is a Dutch listed company. Prosus describes itself as a global consumer internet group and one of the largest technology investors in the world.
Prosus is very explicit about its commitment to human rights. Prosus publically declares on its website that its human rights policy is part of its DNA that is propagated, pursued and enforced throughout the group of companies. You can check Prosus policies here https://www.prosus.com/about/policies.
Besides Prosus N.V., the claim is also addressed to affiliated OLX Global B.V.; MIH E-Commerce Holdings B.V and MIH Internet Holdings B.V.
On 24 February 2022, the army of the Russian Federation invaded the independent and sovereign state of Ukraine. Since then, the Russian Federation has been waging a war against Ukraine within the latter's borders. The reported atrocities range from the complete wiping out of cities like Mariupol, to the killing of innocent civilians in Bucha and the bombing of civilian hospitals. These human rights violations cannot be tolerated; intervention is necessary.
Among others the European Court of Human Rights and the UN International Court of Justice have expressed their disapproval and qualified the actions of the Russian Federation as unlawful. The Russian Federation's invasion violates international law. The war between Ukraine and the Russian Federation must be stopped by any means possible.
Since 2019, Avito is a 100% subsidiary of Prosus. Avito is one of the most popular websites in the Russian Federation and acts as a marketplace for goods, services and personnel. It is through the platform of Avito that the Russian Federation has recruited soldiers for its army. There have been hundreds of advertisements on Avito, in relation to the military actions of the Russian army. These advertisements were found on Avito's website and on Avito's mobile app. The advertisements concern among others the recruitment of soldiers from many remote corners of the Russian Federation. From those local units, soldiers are recruited and then deployed to Ukraine.
On 22 March 2022, Prosus publicly announced that they "were made aware of a small number of job adverts for military vacancies that had been posted on Avito, and this has now been addressed." On 20 May 2022, Prosus publicly announced that they decided to exit the Russian business. They are looking for a buyer for the shares in Avito.It is clear from the above, that human rights violations are committed by the Russian Federation in Ukraine on a very large scale.
It is also clear that Avito is contributing to these human rights violations in Ukraine by allowing the Russian Federation and its proxies to seek recruits for these violations of human rights.
It is hard to understand how this aligns with Prosus' public commitment to human rights and enforcing those through its business. It also raise the question of what Prosus has done to prevent these advertisements from being (re-)posted.
It is not only because of its Human Rights Statement that Prosus has an obligation to intervene in Avito. Under Dutch law, Prosus continues to have the obligation to actively intervene in the event of imminent human rights violations. This obligation applies not only to violations of human rights at the level of Prosus itself, but also to violations at the level of group companies such as Avito.
However, contrary to these obligations and contrary to its responsibilities, Prosus seems to do exactly the opposite. Prosus is going to sell and taking of its hands of Avito. The risk is immense that the ads will reappear after Prosus sells Avito. This must be prevented by all means. Asked to do so, however, Prosus did not want to guarantee us that after Avito is sold, the ads will not return. This is despite the fact that Prosus can make agreements with a potential buyer about this.
The Foundation therefore intends to start legal proceedings against Prosus and its Group companies demanding that Prosus put a definitive end to these illegal advertisements. If Prosus is going to sell Avito, a guarantee must be given that the buyer will ensure that the illegal advertisements will not reappear on Avito.
Status of the proceedings