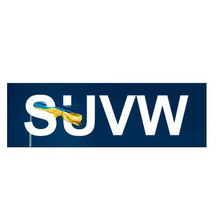 Energy imports / EU sanctions
Imports of energy resources in circumvention of sanctions
Russia is one of the world's top three crude producers, vying for the top spot with Saudi Arabia and the United States.

In 2021 revenues from oil and natural gas made up 45% of Russia's federal budget. According to its Finance Ministry, Russian oil and gas revenues exceeded initial plans by 51.3% in 2021, totalling 9.1 trillion roubles ($119 billion).

The EU imported €48 billion worth of crude oil and €23 billion of refined oil products from Russia last year.

Oil and gas exports will provide Russia with a record $285 billion in 2022, according to Bloomberg estimates.

Thus, oil supplies are a crucial source of income for the Russian Federation, which significantly replenishes the state budget of the country. Now such income is actively used to purchase and develop new weapons, strengthen the army to kill Ukrainians and commit other war crimes on the territory of Ukraine.
On 24 February 2022, the army of the Russian Federation invaded the independent and sovereign state of Ukraine. Since then, the Russian Federation has been waging a war against Ukraine within the latter's borders. The reported atrocities range from the complete wiping out of cities like Mariupol, to the killing of innocent civilians in Bucha and the bombing of civilian hospitals. These human rights violations cannot be tolerated; intervention is necessary.
The sanctions are among the EU's most visible, direct and powerful responses to Russia's brutal and unprovoked attack on Ukraine, including systemic violence and atrocities against the civilian population. All eight adopted packages of the EU sanctions are unprecedented and designed to increase economic pressure on Russia and undermine its ability to wage its war on Ukraine.
The sanctions, introduced on April 8, 2022, prohibit providing access to EU ports after April 16, 2022 to vessels registered under the flag of Russia, as well as vessels that have changed their Russian flag or registration to the flag or register of other states after February 24, 2022. Competent authorities may allow a vessel to enter the port if it is necessary for certain purposes (for example, to purchase, import or transport certain goods to the EU).
The sixth package contains a complete import ban on all Russian crude oil and petroleum products. This covers 90% of EU's current oil imports from Russia. The ban is subject to certain transition periods to allow the sector to adapt. For seaborne crude oil, spot market transactions and execution of existing contracts will be permitted for six months after entry into force, while for petroleum products, these will be permitted for eight months after entry into force. For the time being, it is also permitted to receive crude oil delivered by pipeline, until the Council decides otherwise.
So far, the EU has made it clear that reducing European countries' dependence on energy imports from Russia is an urgent imperative.
EU sanctions & Energy imports
The embargo on the import of oil and petroleum products was introduced to reduce the volume of Russian oil supplies and deprive Russia of the opportunity to receive huge oil revenues to further sponsor the war in Ukraine.
The imposed sanctions have indeed led to some positive results. For example, the September oil export level was 560,000 bpd lower compared to Russia's oil exports before the invasion of Ukraine, the International Energy Agency (IEA) estimated.
However, despite the obvious benefits of the bans and the terrorist activities of Russia, some countries and shipowners continue to circumvent sanctions and actively import oil from Russia, providing a permanent profit to the aggressor country.
During August and September 2022, ships departing from Russian ports imported oil to Greece, Italy, Netherlands, France, Croatia, Spain, Belgium, Malta, Cyprus. The owners of the oil tankers are registered in Romania, Greece, Netherlands, Bulgaria, Germany, Italy, Norway, Cyprus, Monaco.
Greece is the undisputed leader among countries which import Russian oil. In October imports of Russian oil by Italy also significantly increased.Last month, the combined share of Italy and Greece in the import of crude oil from ru ports to EU countries was 80%.
In September, Ukrainian journalists published an investigation in which they analyzed the routes of Russian vessels in the Black Sea using the Marine Traffic and Equasis vessel monitoring systems.
According to the provided evidence at different periods during 2022, including after the introduction of EU sanctions against Russia, on the high seas near the port of Constanta, Russian ships exporting oil from Russia secretly transhipped their cargo onto foreign ships calling at EU ports. Such transshipment of oil is certainly an effective way to hide the original Russian shipping point of oil and circumvent EU sanction bans.
Above mentioned alleged violations of EU sanctions by shipping companies and states directly provide Russia with illegal profits and finance the Russian-initiated extermination of Ukrainians. It is absolutely necessary to stop providing any financial assistance to the aggressor state, including securing record profits from oil supplies, which will limit the ability of the Russian Federation to continue the bloody war in Ukraine.
Thus, our priority is to identify illegal supplies of Russian oil and monitor alleged violations of European sanctions by shipping companies, governmental authorities and other bodies that are directly or indirectly involved in securing oil supplies.
The Foundation has studied open data and investigative materials related to oil supplies in 2022. As a result, we have already compiled and sent 61 request letters to shipowners, operating companies, port authorities and government bodies in 13 European countries involved in the supply of Russian oil after the introduction of the EU sanctions in 2022.
Now the Foundation continues to investigate the issue of alleged violations of sanction bans. We will seek a complete cessation of Russian oil imports by European countries because we truly believe that today cooperation with Russia and its businesses indicates support for aggression, hatred, lawlessness emanating from the aggressor state.
We would like everyone to remember that helping Russia to circumvent the EU sanctions is to support the violence that Russia is carrying out. To work with Russia at a time when it is waging a bloody war in Europe that is killing thousands of Ukrainians is to sponsor that WAR. Further oil exports from Russia will be a clear signal to the entire civilized world and democratic society about the sponsorship of terrorism and war crimes of the Russian Federation.
Follow news on this case on our twitter