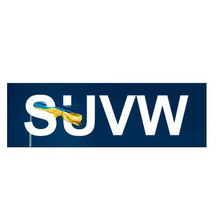 Dutch-listed Prosus faced a class action at the closed court hearing for fueling war in Ukraine
On July 8, 2022 the court hearing at the District Court of Amsterdam was held between Ukrainian Victims of War Foundation and Dutch-listed company Prosus.
PROSUS / AVITO
As laid down in the writ, the Foundation claims that Prosus' subsidiary Avito.ru, one of the most popular classifieds in Russia, was used to recruit soldiers and officers for the Russian army and police. They were recruited for local units all over Russia and then deployed to Ukraine (photos).
Prosus requested the Court to close the hearing for the public - despite obvious public interest in the case, as the Foundation launched a petition that 48,000 signatories endorsed.
At the same time, a peaceful protest organized by the Oekraïners in Nederland was held near the court. Activists brought pieces of evidence of war crimes to show what Prosus is sponsoring. They asked the Dutch company to be a responsible owner and stop fueling the war in Ukraine.
The 50 mln audience platform Avito is also used by Russian soldiers to sell looted Ukrainian items.
The Foundation's goal is that Avito will no longer be involved in recruiting people for war against Ukrainians now, in the future, and in case of its sale.
Jamal Statsenko, the Board member of the Ukrainian Victims of War foundation, a Kharkiv lawyer who moved to the Netherlands fleeing the war, says: "It is an unprecedented first of its kind court case against an international company for irresponsible actions resulting in fueling the war in Ukraine. We expect the court decision next week."
Photos from the demonstration: https://drive.google.com/drive/u/5/folders/1FBWY3A7vBjZElaJWOAbvVyOgsJyOn9WH
Photo credits - Oekraïners in Nederland