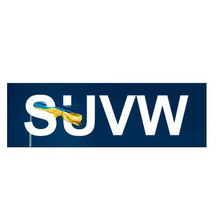 Сomprehensive analysis of Russian military recruitment through HeadHunter and the level of promised salaries
Our foundation, in cooperation with participants of the Data Analytics program of the Ukrainian Catholic University, investigated which regions of Russia hire the most military personnel through the HH.ru service and how much money they are promised. Read the article at TEXTY.org.ua.
HeadHunter.ru helps Russia
From August 2022 to March 2023, 5874 unique military vacancies were published on the Russian website HeadHunter.ru. Many vacancies were relevant for months and received dozens of responses. After our research, we are confident that even this number of ads could have provided the Russian army with about 80,000 recruits.
1) Military unit 55338 - 918 vacancies
2) Selection point for military service under contract in the Chelyabinsk region - 596
3) Selection point for military service under the contract in Moscow - 575
4) The recruitment center for military service under contract in the Amur region, Belogorsk - 422
5) Military unit 3450 - 407
6) Selection point for military service under contract in Kaluga region - 284
7) State Agency for Human Capital Development - 207
8) The contractual recruitment office for military service in Tver Oblast - 158
9) The contractual recruitment office for military service in Kemerovo region - 150
10) Selection point for military service under contract in Novgorod region - 135
The majority of vacancies (76%) are in the Armed Forces of the Russian Federation, another 17% are in the Rosgvardia, and 4% are in favor of the FSB (mostly in the Border Guard Service).
How much do they pay?
The median salary offered to military personnel ranges from 70-100 thousand rubles ($930-1330). At the same time, some offers reach 500-700 thousand rubles ($6,600-9,200).
For example, the average salary in Russia as of 11.02.2023 is 63060 rubles (https://take-profit.org/statistics/wages/russia/).
The most popular regions
Military personnel were recruited to replenish the personnel of military units stationed in different regions of the Russian Federation, as well as for immediate deployment to the occupied territories of Ukraine. For example, the military unit 3474 (Sverdlovsk region) of the Russian Guard recruited soldiers to be sent to reinforce the occupation forces in Enerhodar and Zaporizhzhia NPP (more than 90 unique vacancies).
Military commissariats in some regions, such as Chelyabinsk region, act as recruiting agencies for other military units and are looking for people to be sent to different regions, ranging from Chechnya to Tajikistan (201st military base of the Russian Federation). Trained soldiers from these military units are sent to the war in Ukraine.
Moscow region was the most active in terms of the number of recorded military vacancies. Even formally recruited from other regions, recruits were mostly sent to military unit 3641 (21st separate operational brigade of the Russian Guard), stationed in Sofrino, Moscow region. This is a large military unit with its own training ground, which allows it to accept and train many recruits.
Scale of hiring through online services
Since hh.ru publishes the number of responses received by each active job, we were able to calculate the total number of responses to active jobs on the day of observation.
For example, the jobs active on August 26 had a total of 5905 responses during the period of their activity.
The largest number of responses were received from jobs in Chelyabinsk, Selyatino (Moscow Region), Kaluga, and Moscow. They post the most jobs and receive the most responses. Among the interesting authors of vacancies, we can note "State Agency for Human Capital Development" from Yuzhno-Sakhalinsk. This "agency" hires military personnel from all over Russia and is stationed in Yuzhno-Sakhalinsk https://hh.ru/employer/5680858.
The most active response to military vacancies is on the island of Sakhalin and in Petropavlovsk-Kamchatsky, the most remote parts of Russia.
In March 2023, there was a significant increase in the number of responses to vacancies with feedback: from 7 responses per vacancy in January to 13 responses per vacancy in March during the time the vacancy was active, while maintaining the duration of the vacancy's activity.
This is due to the fact that there are more interesting vacancies with crazy salary offers of 495 thousand rubles as a one-time payment and monthly salaries ranging from 190 thousand to 400 thousand.
This may indicate an intensification of mobilization in the Russian Federation.